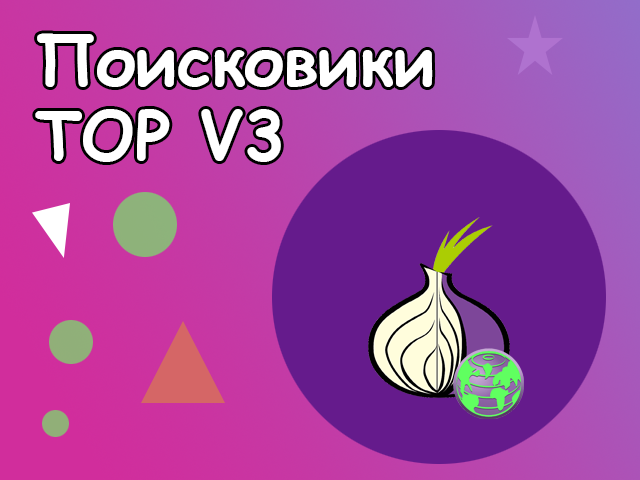 The Dark Web is not indexed or accessible through links from Tor search engines like Google, so it's harder to access and find what you're looking for. However, while Google does not index Dark Web websites, there are Tor search engines specifically designed for this purpose.
Today we're going to explore 11 of the best updated v3 links to onion search engines that are specifically designed to help you find and browse Dark Web websites.
Old links to search engines can be found at this link - 11 Tor search engines without censorship and restrictions
#one. Onion Land Search
Onion Land Search Engine - Search engine for the deep web and dark web. The OnionLand search engine has access to information that regular search engines cannot and does not store any information about its users.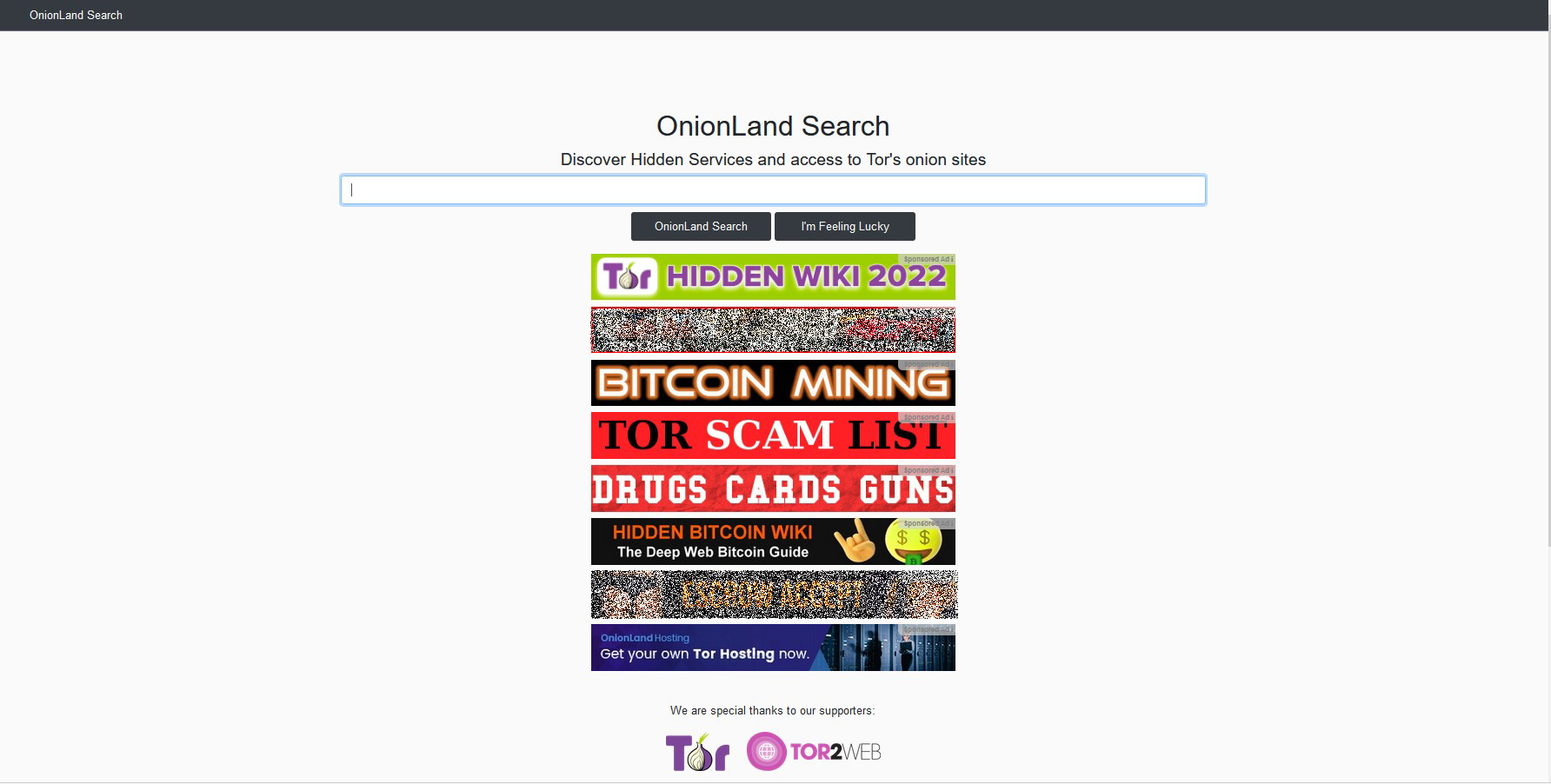 Onion Land Search - 3bbad7fauom4d6sgppalyqddsqbf5u5p56b5k5uk2zxsy3d6ey2jobad.onion
#2. Ahima
Participants Put away believe that the Tor network is an important and resilient distributed platform for anonymity and privacy around the world. By providing a search engine for what many call the "deep web" or "dark net", Ahmia makes onion services available to a wide range of people, not just early adopters of the Tor network.

Ahima - juhanurmihxlp77nkq76byazcldy2hlmovfu2epvl5ankdibsot4csyd.onion
#3. Torch
As the Torch team stated, Torch always non-stop indexing and crawling Tor onion pages. It also revises already indexed pages to eliminate invalid ones from its databases.
With such a huge number of indexed pages, many easily consider Torch to be one of the most efficient and useful Dark Web search engines.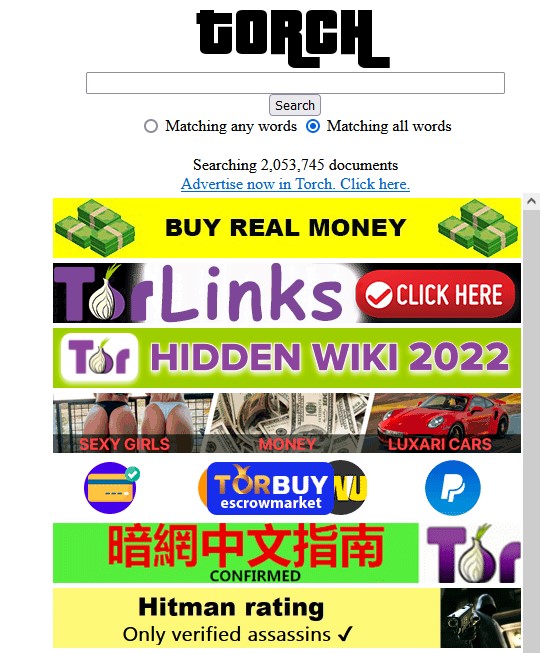 Torch - xmh57jrknzkhv6y3ls3ubitzfqnkrwxhopf5aygthi7d6rplyvk3noyd.onion
#four. Tor4
The goal of "Tor66" is to offer a quality search for .onion (hidden Tor) sites. We crawl all possible URLs to find as many .onion domains as possible.
The final indexing results are calculated from the content of the home page (index page) of each .onion website.
functions
No cookies, no tracking! Just pure searching.
Easy to use.
Full text indexing and search.
Image preview.

Gate66 - tor66sewebgixwhcqfnp5inzp5x5uohhdy3kvtnyfxc2e5mxiuh34iid.onion
#5. TorDex is an uncensored dark web search engine
This is a slightly more advanced dark web search engine. Obviously you can search by keywords, however the "fresh onions" page shows the latest indexed results. "Top Onions" is another page that shows you the most visited .onion links. The most recent searches on the site are also displayed publicly. Each result is accompanied by a screenshot of the target website.
tordex- tordexu73joywapk2txdr54jed4imqledpcvcuf75qsas2gwdgksvnyd.onion
#6. Raklet, a fast search engine
Raklet is a dark web search engine running on the Tor network that indexes thousands upon thousands of .onion links. You can sort your searches into categories such as "Top Influencer", "Highest Popular", "Most Shared", "Top Secret", and "Most Popular Stream". Raklet is a very fast search engine with a very sleek design and easy to use. Raklet is non-commercial, it doesn't keep logs and doesn't use JS.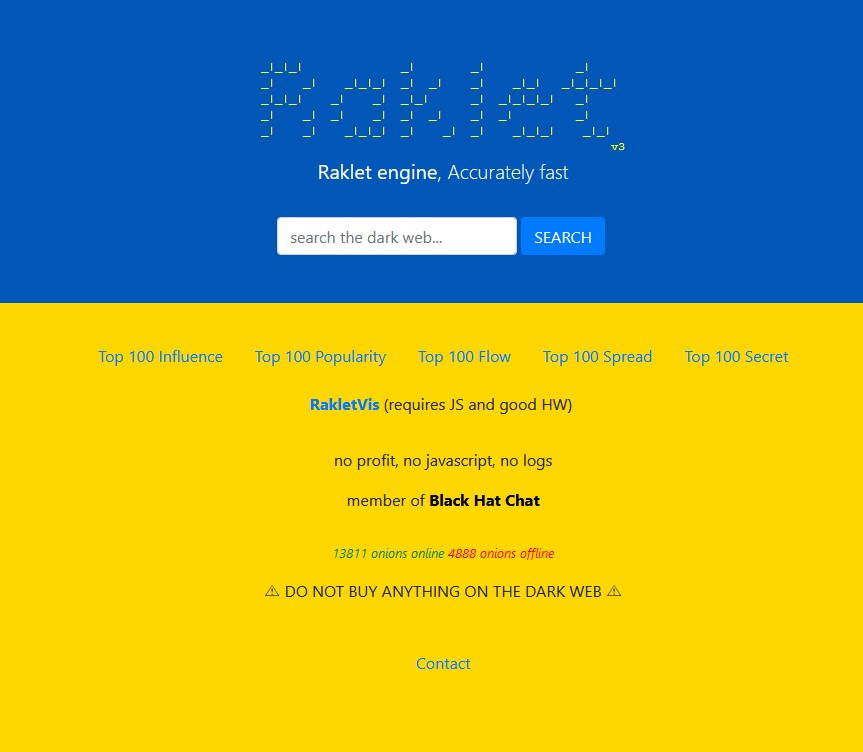 Raklet- http://iwr4usy33opfclmbyemzbmnwwnmmqpqltezpac7fyqqkdv3mabtm6kqd.onion/
#7. The Deep Searches

The Deep Searches searchgf7gdtauh7bhnbyed4ivxqmuoat3nm6zfrg3ymkq6mtnpye3ad.onion
#eight. Google.onion
The search engine indexes websites automatically, so positioning will depend on your description, keywords, and title. The most visited websites from our search engine will also be more relevant.
This search engine is automatic and is not verified by a human. Each user can upload content of any type, so we are not responsible for what you may find in it.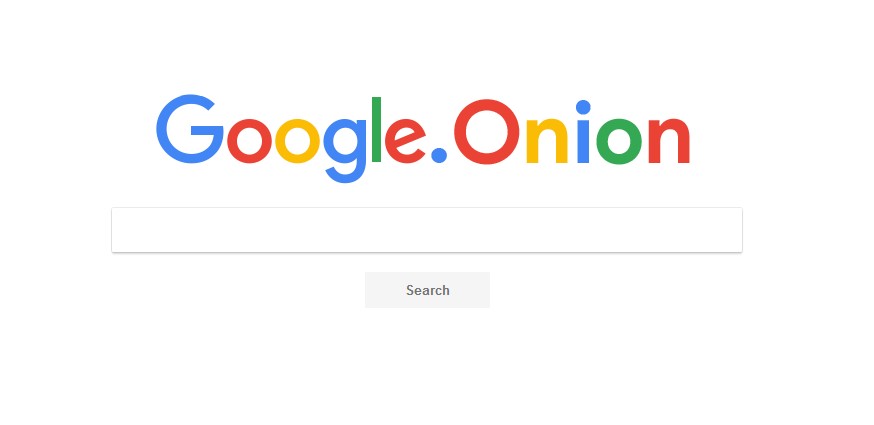 Google.onion - ggonijhjnpgo5z7xaudbor2ivpycaq3kecrjggav4svftbycu3fkawyd.onion
#nine. Excavator
It has a very simple interface. Does not require JavaScript and does not track us or our requests in the slightest. Displays quite unique text ads. Graphic/banner advertising is not used. Unfortunately, I have seen some completely illegal ads. Displays very short meta descriptions. Allows users to report links that don't work. No images/news or anything else is supported.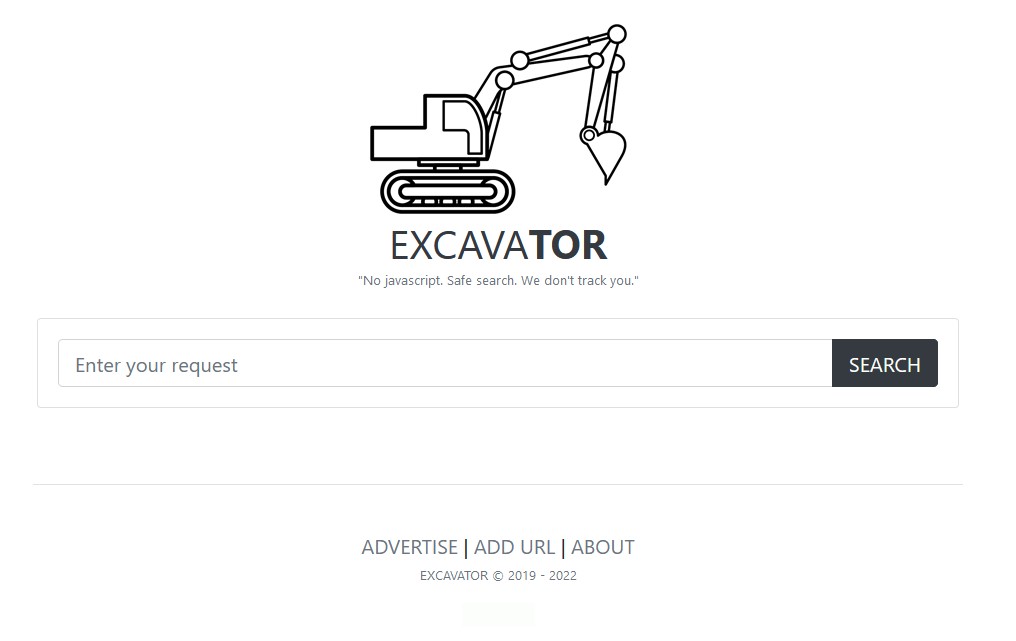 excavator- 2fd6cemt4gmccflhm6imvdfvli3nf7zn6rfrwpsy7uhxrgbypvwf5fad.onion
#ten. submarine
Submarine is a dark web search engine. Displays a lot of advertising banners on the home page. It has a somewhat Google-like interface. The first 3 results are paid results (ads), followed by organic results. However, it displays meta descriptions for the results, as always, in most cases they don't make sense. Displays bitcoin price, market cap and volume in the sidebar.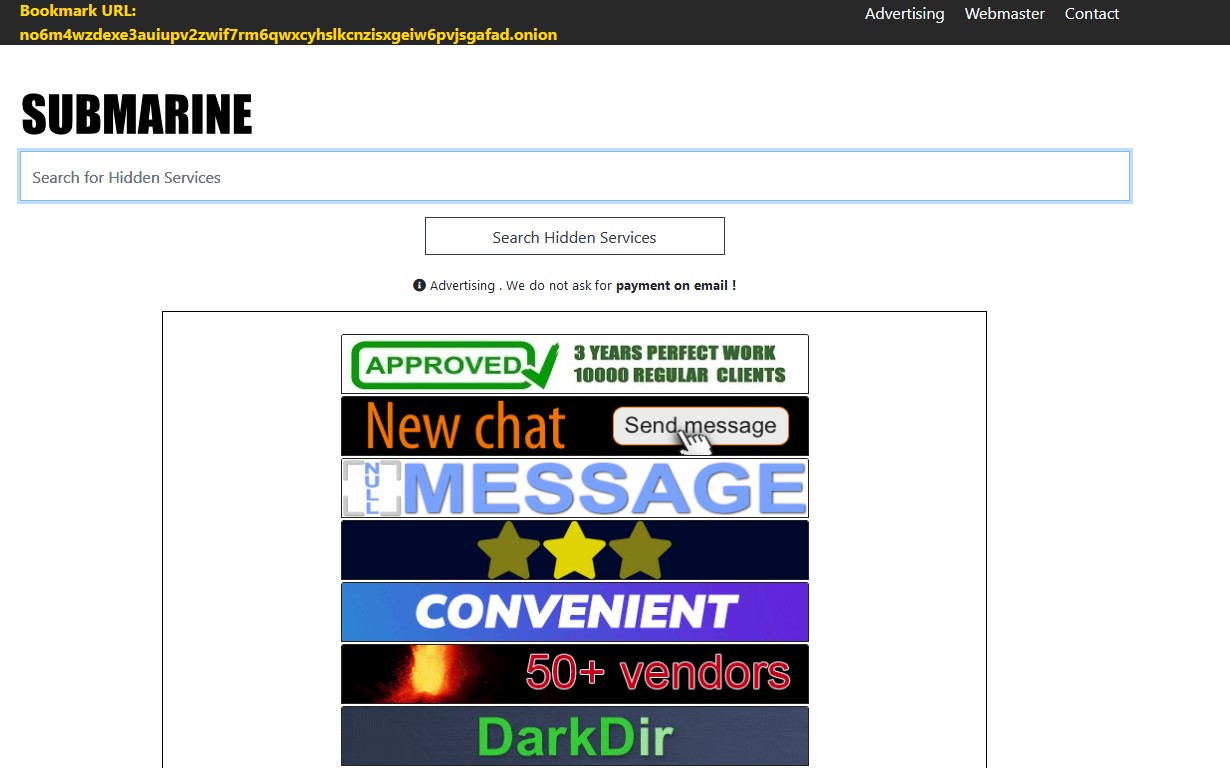 submarine- no6m4wzdexe3auiupv2zwif7rm6qwxcyhslkcnzisxgeiw6pvjsgafad.onion
#eleven. Demon Search Engine
Demon provides search results that are somewhat different from other traditional search engines for the deep and dark web.
It creates a new and fresh list of URLs where you can find new updated sites to continue adding to your own web guide.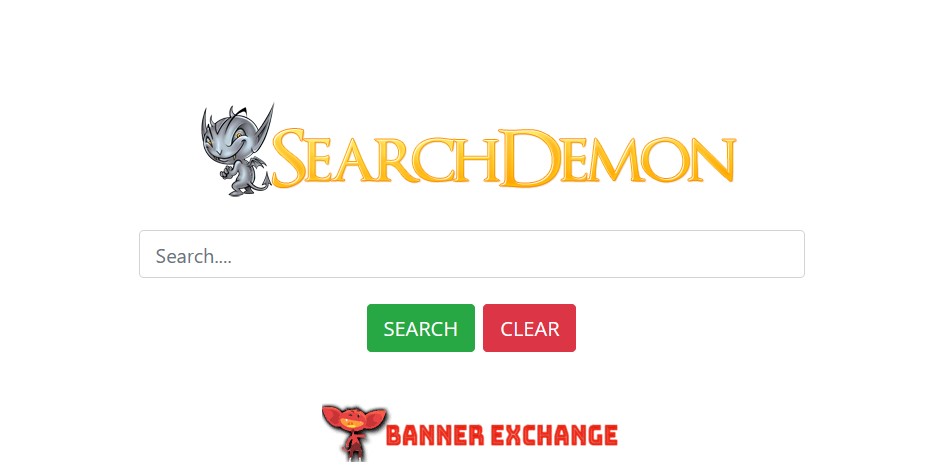 Demon Search Engine- srcdemonm74icqjvejew6fprssuolyoc2usjdwflevbdpqoetw4x3ead.onion
---
---